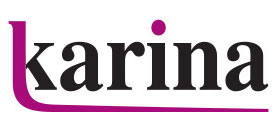 CATEGORY: Corrective skin care system
Karina Skincare System combines nature with the best of modern science to create exceptional quality products that are unparalleled in value, benefits and results. Established in 1998 Karina products contain clean ingredients from sustainable sources.
The Karina Skincare line is complete! It's designed for oily, dry and sensitive skin. It encompasses everything needed to provide results and maintain the health and beauty of your skin.
There are three beautiful icons printed on our packaging to allow for easy identification of the skin type best suited for that product. The ROSE for sensitive skin, the SUNFLOWER for oily skin and the CACTUS for dry skin. Designed to take the guess work out of choosing the best product for your skin type.
Love your skin!